IMADR Asia Committee was set up in Colombo, Sri Lanka in 1989. Since the establishment, the Committee and its partners have addressed multiple forms of discrimination in Sri Lanka through national and international advocacy, arising out of its engagement with communities to combat racism. Leadership of the Asia Committee has been involved in inter-ethnic and inter-religious activities for over 30 years at the community level, as well as in the promotion of reconciliation among all communities.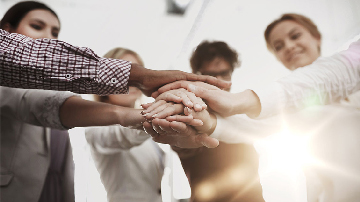 EMPOWERMENT
To promote the capacity of discriminated groups to raise their voices and represent themselves in activities to combat discrimination.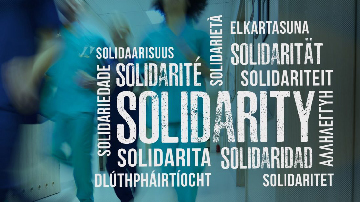 SOLIDARITY
To promote cooperation and solidarity among discriminated people in ways that rise above regional, national and gender differences.
ADVOCACY
To promote implementation of international human rights instruments through the voice and power of discriminated groups, and strengthen legal standards, institutions and organs for the elimination of discrimination and racism; to promote their effective use by the discriminated
Areas of Action
IMADR's primary focus is to combat racism, racial discrimination and multiple discrimination (in particular, discrimination based on both race and gender) as they cut across the following areas:
Eliminating discrimination based on work and descent
Upholding the rights of indigenous peoples
Upholding the rights of minorities
Eliminating racial discrimination in the administration of justice
Strengthening international human rights protection mechanisms for the elimination of discrimination and racism, and promoting their effective use by the discriminated
The International Movement against All Forms of Discrimination and Racism
IMADR Asia Committee
International non-profit, non-governmental human rights organization devoted to eliminating discrimination and racism, forging international solidarity among discriminated minorities and advancing the international human rights system.
Asia Committee
THE INTERNATIONAL MOVEMENT AGAINST ALL FORMS OF DISCRIMINATION AND RACISM
REGION: India
Society for
Rural Education and Development
REGION: Pakistan
Dalit Solidarity Network
Human rights violations
REGION: Bangladesh
Human rights defenders
Human rights commitments
REGION: Nepal
Discriminated groups
Elimination of discrimination and racism
UPCOMING EVENTS
The Asia Committee was formed to strengthen networking in South Asia and promote core values of the Universal Declaration of Human Rights and promote compliance.
THE LATEST FROM OUR
[vc_events_slider post_total_items="3″ layout="style-1″ items="2″ loop="1″ nav="1″ slide_by="1″ autoplay="1″ responsive_table_items="2″]
IMADR Asia Committee
News & Articles
[vc_posts_grid_resizable post_total_items="9″ grid_col="3″ grid_gap="30″ cel_height="320″ col_in_table="2″ col_in_mobi="1″ grid_id="1520414886644-ade79eb4-25ca"]